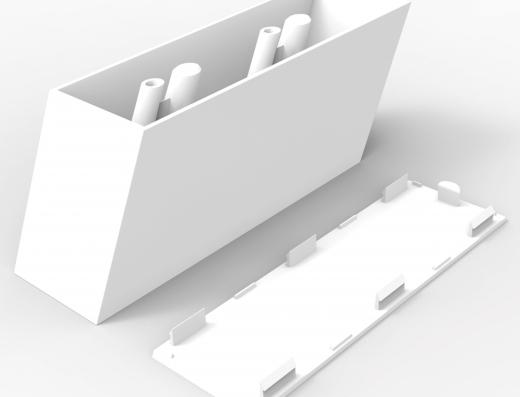 Need some help?
If you need to speak to someone about this product, our sales and technical support advisors are here to help.
Get in touch >
BIM
We have partnered with the BIMstore to help provide you with the highest standard of BIM content around.
Browse BIM Information >
155mm (up slope of soffit)
Product Description & Key Features
Traditional building aesthetics can add much to the look of a house but shouldn't be to the detriment of the structure of the build. Open eaves details with exposed rafter feet may look historic but will require significant upkeep to maintain their weatherproofing from the elements. Modern eaves details are much more resilient but rely on fully boxing in the timbers with PVCu cladding to ensure weathertightness, this will ultimately hide the rafter feet from view.
The G750 Rafter Foot works in conjunction with a modern sloping soffit construction to simulate the aesthetic of an exposed rafter end with a mechanically fixed cladding dentil. The product is not only quick and easy to fix in position, but it is also suitable for a variety of soffit board materials. Fitting is possible either from above the soffit board or from below depending on the installer's preference using the secure screw mountings, helping to offer a fixing solution no matter the constraints of the detail.
Manufactured from white PVCu the product is smooth in appearance with all fixings being hidden from view, making it durable and suitable for all weather conditions without the need to repaint every few years.
Quick and easy to install by one person, using standard hand tools
Supplied finished, no finishing or repainting required
Low maintenance solution to an open eaves detail
Can fit from above or below the soffit
Designed for a 25° sloping soffit detail
Mechanically fixed in position
Fixings covered once installed
Literature and Technical Info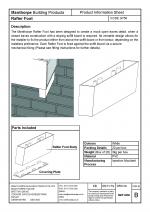 pdf (206.63 KB)
pdf (566.14 KB)