Supporting Polypipe Civils and Green Urbanisation
Maddie Rose - Quacky Races
We had a quacking good time at the 'The Quacky Races' for the Maddie Rose Campaign hosted by Polypipe Civils and Green Urbanisation on Friday 22nd September 2023!
Our rubber ducky, 'Private Quackers', grabbed the prize of a delicious tub of Quality Street Chocolate!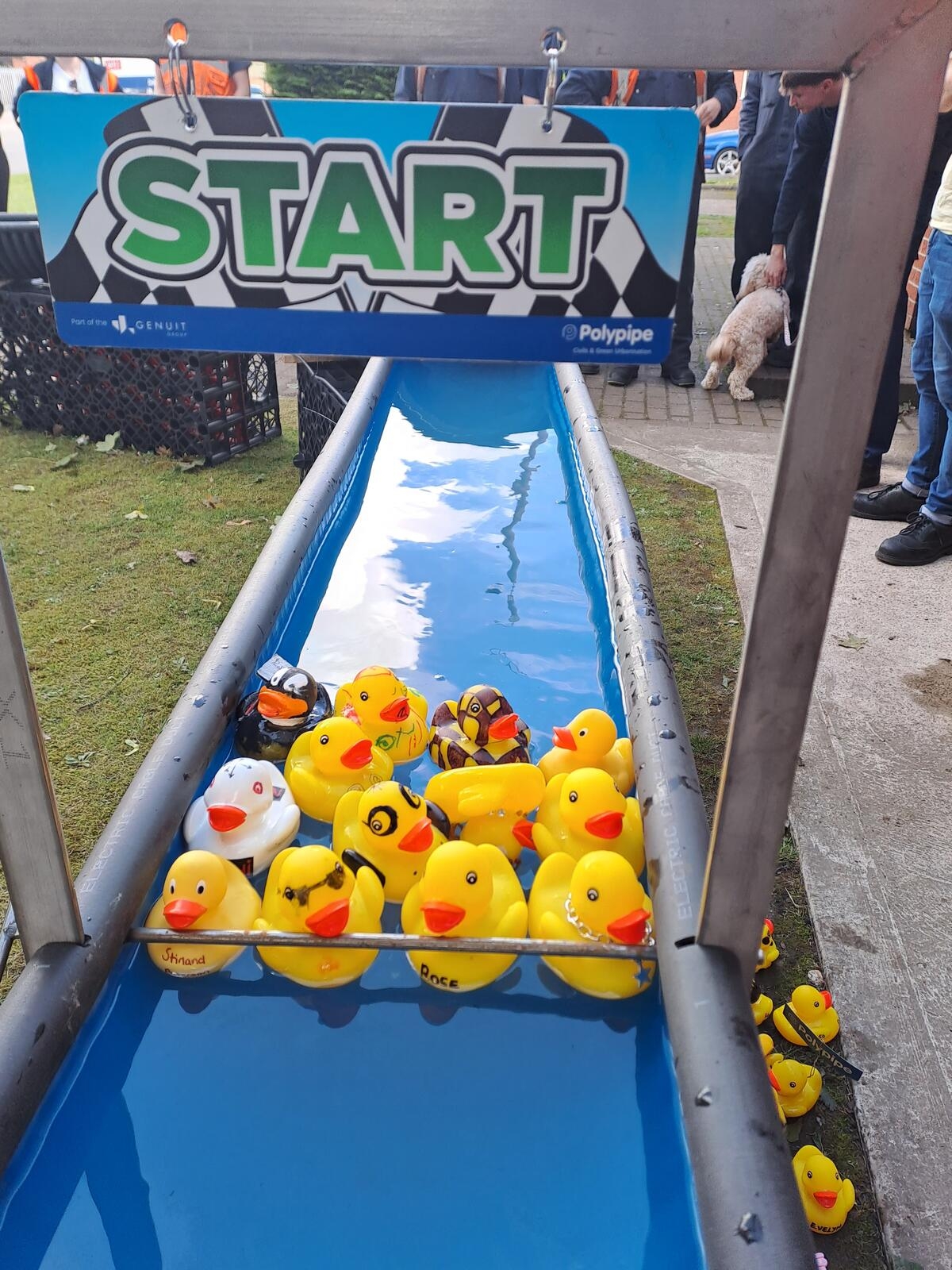 The tasty treats were enjoyed by all of us here at Manthorpe Building Products and we were thrilled to contribute to such a worthy cause. 
We'd like to thank Polypipe Civils & Green Urbanisation for hosting such a great event and helping to raise funds for the Maddie Rose Campaign. 
Back to News