Manthorpe delighted to sponsor local grassroots football
We are proud to be the new sponsors of the under 10's Codnor Boys Chargers shirts for the 2022/23 season. The Ripley-based boys are now wearing a new strip following the sponsorship.
Paul Manning, Managing Director of Manthorpe Building Products said:
"We are absolutely delighted to be able to sponsor Codnor Boys Chargers Under 10's team shirts for the new season.  As a business we believe it is important to support the local community and sponsoring the local football team is just one area in which we can help".
Our sponsorship helps fund Codnor Boys Chargers which means they can continue to provide valuable opportunities for local children. With the football kits taken care of, organisers can invest their money in other areas - ultimately leading to even more opportunities for local families.
You can see Codnor Boys Chargers in action around the local area where they are already sporting their fantastic new kit that was funded by Manthorpe.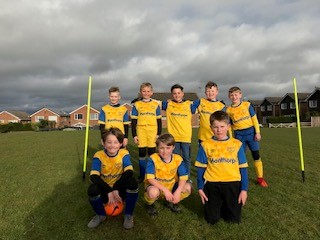 Back to News