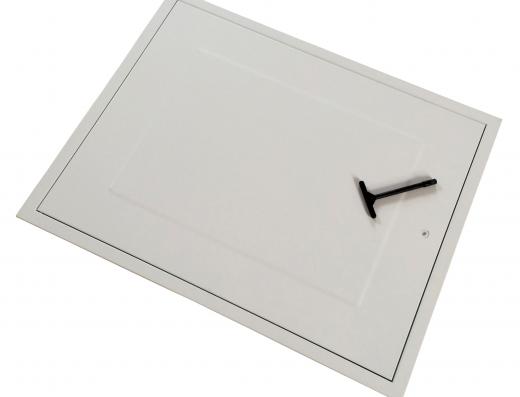 Need some help?
If you need to speak to someone about this product, our sales and technical support advisors are here to help.
Get in touch >
BIM
We have partnered with the BIMstore to help provide you with the highest standard of BIM content around.
Browse BIM Information >
Overall Size: 749mm x 584mm
Individually packaged in a polythene bag and cardboard box
Zinc Electro-Galvanised Mild Steel
Product Description & Key Features
Manufactured from powder-coated steel, the Manthorpe one-hour Fire Rated Loft Door is a must for situations in which safety is paramount. Finished with a light texture, the door can be easily cleaned with a solvent-free damp cloth, or alternatively can be painted to match the surrounding decor. Both rectangular and square drop-down versions are available to match the aesthetic design of the wider Manthorpe Loft Door range. . Draught seals are located to all 4 sides of the door and seal to the frame complete with latch preventing the problem of moist, warm air entering the roof space. The GL280 F fire rated access door met the British Standard recommendation for a leakage rate of <1m³ at a pressure differential of 2 Pa, and the Building Regulations Part L2A 'reasonable limit' for the design air permeability of buildings of 10m³/h.m² at 50Pa.
1 hour fire rated
Built in draft seals
Powder-coated mild steel finish
Rectangular drop-down version
Available with a budget lock and 'T' key.
Mineral wool insulation offers a U-Value of 0.35 W/m²K
Literature and Technical Info
pdf (161.69 KB)
pdf (178.04 KB)