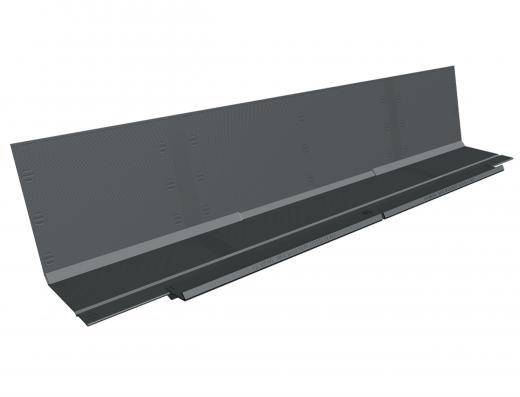 Need some help?
If you need to speak to someone about this product, our sales and technical support advisors are here to help.
Get in touch >
BIM
We have partnered with the BIMstore to help provide you with the highest standard of BIM content around.
Browse BIM Information >
731mm length x 155mm height
Product Description & Key Features
The GW290 Apex Tray is the last tray to be fitted and goes at the top of the abutment. It has no up stands at either end and allows the water to be evenly dispersed down either side of the abutment. The tray has a unique front mortar clip that can be removed at any time once the mortar has set leaving a 25mm deep aperture into which the lead is inserted and secured with lead wedges. The GW290 Apex Tray can be supplied unleaded or with lead stapled and sealed to the tray in either code 4, code 5 (special order) lead or a lead replacement.
Preformed tray holds itself rigid within the wall cavity
Sits at the ridge allowing moisture to drain off either side
731mm long for effective coverage over a range of pitches
Removable mortar clip for quick and simple lead installation
Manufactured from durable black polypropylene
Literature and Technical Info
pdf (601.24 KB)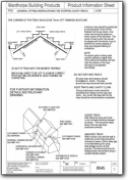 pdf (3.89 MB)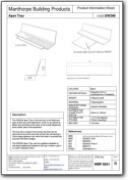 pdf (209.53 KB)