9" x 9" Aluminium Hit & Miss Vent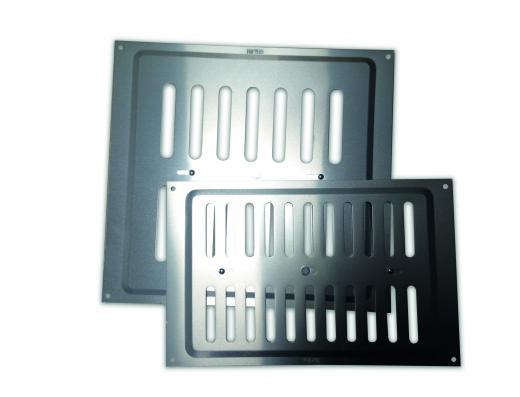 Need some help?
If you need to speak to someone about this product, our sales and technical support advisors are here to help.
Get in touch >
BIM
We have partnered with the BIMstore to help provide you with the highest standard of BIM content around.
Browse BIM Information >
Product Description & Key Features
An aluminium hit & miss grille plate for covering over and providing ventilation through a 9" x 9" opening. Hit & miss cover can be used to reduce or completely close off airflow. The vent is designed to fully cover over a treble brick aperture. Fix by using four No. 6 gauge round head screws of appropriate length. Suitable for both interior/exterior fresh air ventilation and warm air systems. To clean, wash in soapy water. This product is not suitable to ventilate gas appliances.
For openings up to 229 x 229mm
Free ventilation area: 12,800mm²
Adjustable faceplate for airflow control
Easy surface mounting
Suitable for interior & exterior use