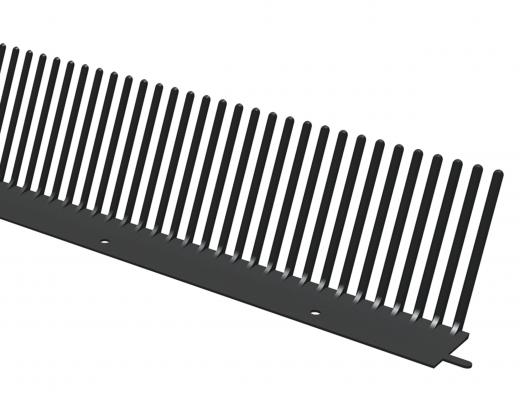 Need some help?
If you need to speak to someone about this product, our sales and technical support advisors are here to help.
Get in touch >
BIM
We have partnered with the BIMstore to help provide you with the highest standard of BIM content around.
Browse BIM Information >
Product Description & Key Features
The Eaves Comb Filler provides a physical barrier to stop birds and large insects from entering the void between the felt and tiles. The product runs continuously along the top of the fascia board above the felt and is nailed into position with the fixing holes provided.
Prevents entry of birds and insects
Profiles to the underside of the roof covering
Units come in 1 metre lengths
Literature and Technical Info
pdf (550.3 KB)