Flexible Extraction Pipes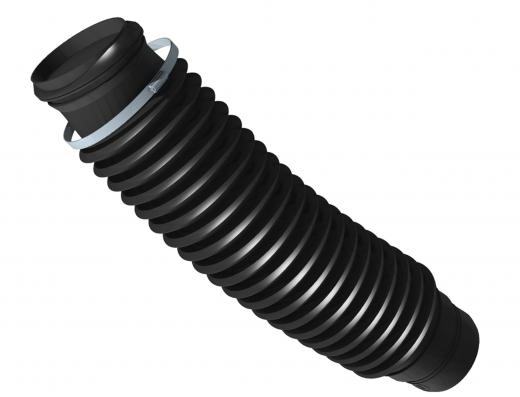 Need some help?
If you need to speak to someone about this product, our sales and technical support advisors are here to help.
Get in touch >
BIM
We have partnered with the BIMstore to help provide you with the highest standard of BIM content around.
Browse BIM Information >
Product Description & Key Features
GRPA Flexible Pipe is designed for coupling directly to Manthorpe's slate vent oval spigot, it can also be easily trimmed to fit other types of terminals with a round 110mm diameter connection. The flexible pipe can be used to couple to a 4'' soil pipe or mechanical extraction equipment and is supplied with its own metal screw clamp for simple fixing.
Fits the oval spigot of the Manthorpe Slate Vent
Can be trimmed to suit 4" round connections
Flexible pipe length of 455mm
Connects to Manthorpe's tile vent range
Can be used for mechanical extraction
GRPA/3 reduces 4" pipes down to 3"
Literature and Technical Info
pdf (807.58 KB)
pdf (347.25 KB)