SmartVerge Linear Fixing Clip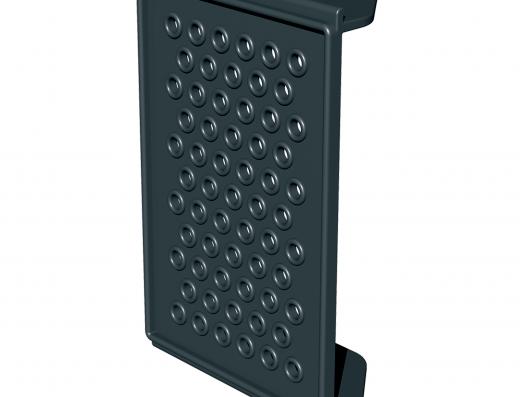 Need some help?
If you need to speak to someone about this product, our sales and technical support advisors are here to help.
Get in touch >
BIM
We have partnered with the BIMstore to help provide you with the highest standard of BIM content around.
Browse BIM Information >
Product Description & Key Features
The Manthorpe SmartVerge® Linear Dry Verge Fixing Clip can be used to provide additional fixing points along the verge when fixing the GLV-LH or GLV-RH Linear Verge Units. The GLV-FC Fixing Clip can be nailed to an additional batten strip fixed to the underside of the verge. The first Linear Verge Unit is then clipped securely over the Fixing Clip providing a strong fix to the eaves. For roofs where the bottom course tiles are tilted upwards, two Fixing Clips can be used to secure a cut section of Linear Verge Unit to the verge, a third Fixing Clip should then be used to start the continuous run. The design can be used on both the left and right hand verges and is completely concealed after installation of the system.
Fully compliant to the requirements of BS 8612
Provides a secure mounting for the base verge unit
Fast and easy to install in all weather conditions
Suits fibre cement and natural slate tiles and interlocking plain tiles
Provides a mechanically fixed, mortar-free solution
Manufactured from a robust PVCu material
Literature and Technical Info
pdf (269.7 KB)
pdf (1.76 MB)
pdf (1.25 MB)