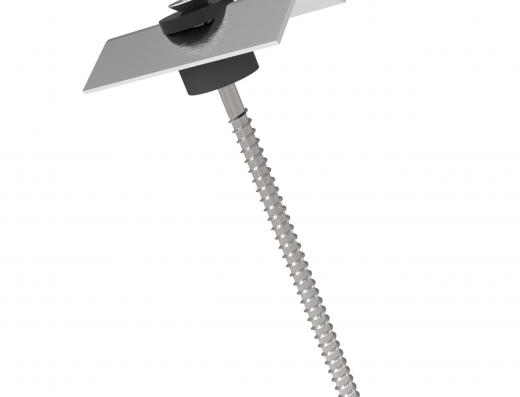 Need some help?
If you need to speak to someone about this product, our sales and technical support advisors are here to help.
Get in touch >
BIM
We have partnered with the BIMstore to help provide you with the highest standard of BIM content around.
Browse BIM Information >
Product Code GDRR-FIXINGS
Product Description & Key Features
Recent changes to the NHBC requirements for new build homes have stipulated that all roofing elements should be mechanically fixed in some way, this is particuarly relevent for traditionally mortared details such as the ridge, hip and verge. Roll-out dry fix ridges and hips can be used to meet this requirement, but for those wanting to keep a more traditional aesthetic, roll out systems aren't always suitable. The GDRR-FIXINGS assembly can be used in conjunction with a traditionally mortared ridge and hip detail to provide a mechanical fixing down into the timber structure of the roof, helping to secure the tiles in place.
Can be used to mechanically fix a "wet fix" ridge & hip.
Clamp plate holds tiles securely in place.
Mechanical fix for traditional methods
Stainless steel screw anchors tiles into the timber roof structure.
Pack contains the equivalent to 8 x 6M kits
Literature and Technical Info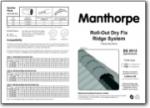 pdf (2.1 MB)