Housebuilder Product Award for Underfloor Vent
We are delighted to have been successful at the 2019 Housebuilder Product Awards, winning the category for Best Building Fabric Product with our G965 Dual Underfloor Vent.
 
At the ceremony which took place on the 13th June at the Grange St Paul's Hotel in London, the product was recognised by the judges for being a well-designed, functional and user-orientated product which meets modern building requirements.
Steve Heeley, Managing Director of Manthorpe Building Products, commented "A great deal of time and effort has gone into the design and engineering of the G965 to ensure we offer one of the most installer friendly products available.  The G965 Dual Extended Underfloor Vent is the only product on the market which effectively eliminates the need for extension sleeves to ventilate under the property, which is essential to safety in most modern details.  This 'peace of mind' has never been more important to the housebuilder than it is today, as demonstrated by the G965 being accepted as the standard specification by a number of national developers.  We are delighted to be acknowledged by the industry and our peers in recognition of this."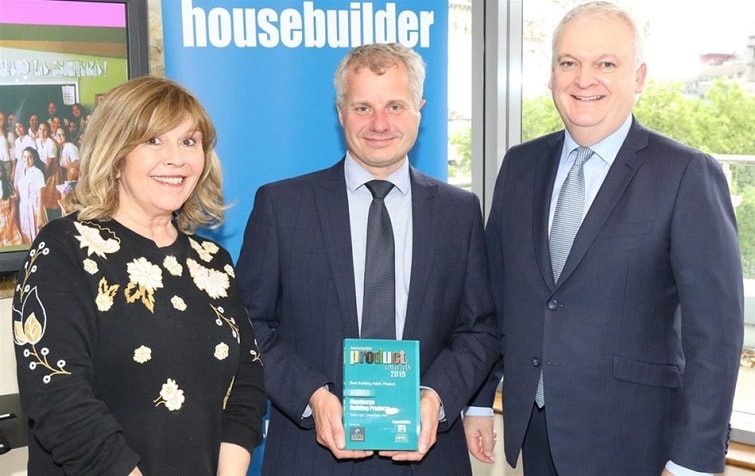 The Underfloor Vents are manufactured to offer vertical telescopic adjustment between 5-8 brick courses, the standard being 3-5.  The horizontal outlet can bridge an overall wall thickness of 350mm so in most modern details no additional extensions are required, keeping installation quick, simple and free of error. 
This new product development represents Manthorpe's undertaking to not only deliver excellence and innovation to our customers through investing in cutting edge technology and machinery, but our commitment to UK manufacturing and contributing to a more sustainable built environment. 
Back to News