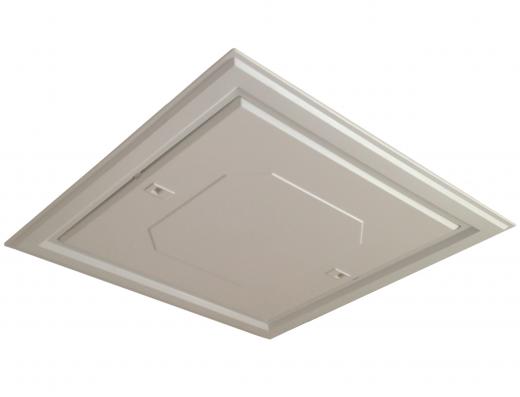 Need some help?
If you need to speak to someone about this product, our sales and technical support advisors are here to help.
Get in touch >
BIM
We have partnered with the BIMstore to help provide you with the highest standard of BIM content around.
Browse BIM Information >
Overall Size: 662mm x 662mm
Individually packaged in a polythene bag and cardboard box
Product Description & Key Features
The GL260 Push up Loft Access Door provides an unobtrusive and cost effective alternative to traditional loft space access. The catches pull the door down onto the compression seal to give a tight seal between the door and frame preventing the problem of moist air entering the roof space and causing damage to the roof structure and items in the loft space. Also included within the back of the door is an insulation material. The door and frame have been designed with the aesthetic appearance of the modern home in mind and finished with a lightly textured surface that can be easily cleaned with a solvent free damp cloth. Alternatively the GL260 can be painted to match interior decor.
Frame seals to ceiling
Thermally insulated lid
Secure catches to ensure draught sealing and to prevent wind uplift
Easy-clean textured finish
Pre-formed frame and fixing screws provided
Foam compression seal for draught free fitting
Literature and Technical Info
pdf (172.93 KB)
pdf (107.45 KB)
pdf (115.31 KB)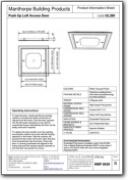 pdf (150.67 KB)