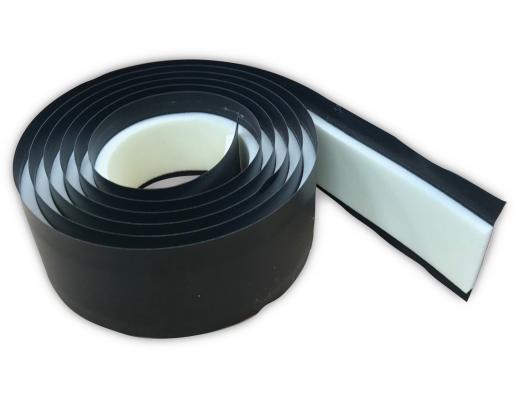 Need some help?
If you need to speak to someone about this product, our sales and technical support advisors are here to help.
Get in touch >
BIM
We have partnered with the BIMstore to help provide you with the highest standard of BIM content around.
Browse BIM Information >
6 rolls bagged in a polythene sleeve
Polyethylene (DPC), Chemically Cross Linked Polyethylene & EVA Foam (Insulation)
Product Description & Key Features
A complete and simple solution to thermal bridging where the cavity is closed using a returned block work detail. Condensation build up on the cold spots around window and door openings can lead to staining and mould growth at the reveals due to the lack of insulation where the cavity is closed. Along with providing a thermal break at the returned reveal, Damcor also acts as a vertical DPC barrier to restrict moisture tracking from the external leave at the jambs.
Supplied in 6 metre rolls
Provides thermal break at the reveal
No special fixings required during installation
Easy to build into the reveal as construction proceeds
Can be cut to length easily with a knife
Lengths may be lapped with no loss of thermal efficiency
Literature and Technical Info
pdf (385.46 KB)