Large Backplate 5" Core Drill Ventilator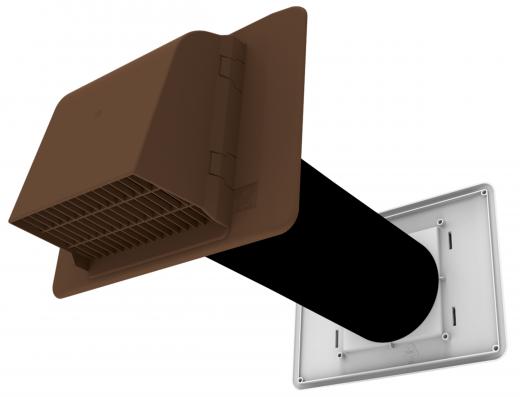 Need some help?
If you need to speak to someone about this product, our sales and technical support advisors are here to help.
Get in touch >
BIM
We have partnered with the BIMstore to help provide you with the highest standard of BIM content around.
Browse BIM Information >
Product Description & Key Features
The Manthorpe Large Backplate 5" Core Drill Vent is designed predominently for use when ventilating a gas appliance, although can be used to supply general through wall ventilation as well. The kit includes a cowl vent for exterior use, a louvre grille for interior use, a 350mm length of pipe duct two large perimeter backplates colour matched to the louvre and cowl and an optional anti-draught baffle which reduces the airflow and also the feel of a draught through the vent. Without the use of the anti-draught baffle, the free area of the vent is 100cm², enough to supply an appliance with a rated input of 27kW or 92,000 Btu/h (in accordance with BS5440 Pt.2:2000). With the anti-draught baffle installed, the effective free area of the vent is reduced to 70cm² (BRE tested) providing enough ventilation for an appliance with an input rating of 21kW or 71,500 Btu/h. The vent can easily be fitted in both refurb and new build situations. The large backplate covers any masonry damage caused whilst creating the hole for the pipe whether this be with the use of a 5" (127mm) diameter core drill or by chopping out with a masonry chisel.
Ideally suited for ventilating rooms with gas appliances
Large back plate to cover any masonry damage
Easier to fit around masonry that has been chiselled out
Suited to refurbishment jobs with weak plaster work
100cm² of airflow without draught baffle
70cm² effective airflow with baffle
Literature and Technical Info
pdf (974.83 KB)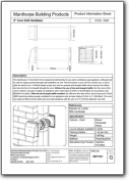 pdf (791.05 KB)