Flyscreen Cross Flow Panels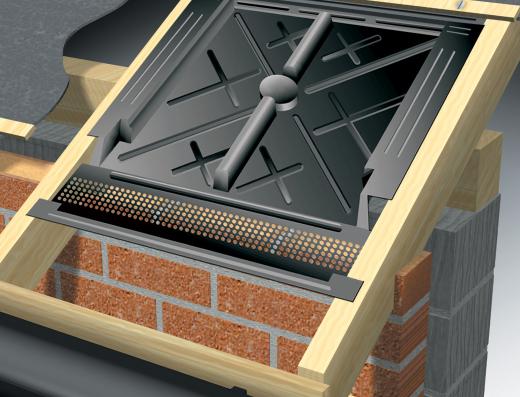 Need some help?
If you need to speak to someone about this product, our sales and technical support advisors are here to help.
Get in touch >
BIM
We have partnered with the BIMstore to help provide you with the highest standard of BIM content around.
Browse BIM Information >
Product Description & Key Features
The Flyscreen Cross Flow Eaves Panel Vents are designed for open eaves or cottage style situations and to provide a clear air passage between the roof felt and loft insulation whilst incorporating an integral flyscreen.
The fly screen section consists of evenly punched openings specifically designed to prohibit the entrance of large insects but wide enough not to be blocked by debris. The panels are available in a range of sizes to suit varying rafter widths and can be stacked to cover deeper insulation depths.
Provides 10,000mm²/M of airflow
Suits 400mm rafter centres
Intergral flyscreen
1 panel per rafter bay
Maintains airflow into the roofspace
450mm and 600mm versions available
Literature and Technical Info
pdf (263.7 KB)