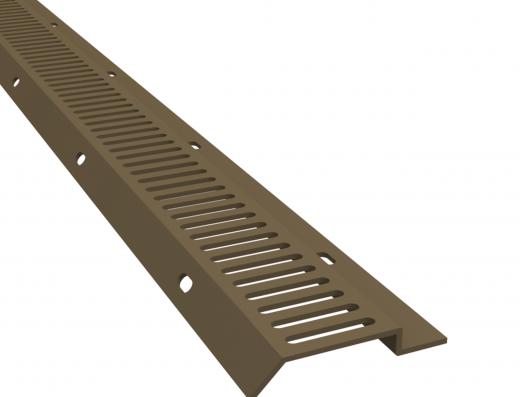 Need some help?
If you need to speak to someone about this product, our sales and technical support advisors are here to help.
Get in touch >
BIM
We have partnered with the BIMstore to help provide you with the highest standard of BIM content around.
Browse BIM Information >
Product Description & Key Features
The G821 Sloping Soffit Ventilator is designed to provide the solution to ventilation for sloping eaves. The angled section ensures a positive fixing to the soffit board and prevents blocking of the ventilation. Airflow is guaranteed through a series of evenly spaced slots, narrow enough to keep out large insects but large enough to prevent the vent from becoming blocked. A sloping version of the product is also available.
10,000mm² airflow per metre
Angled design for sloping eaves
Narrow grill to block out insects
Units come in 2.44 metre lengths
Literature and Technical Info
pdf (187.84 KB)