Flexible Cavity Closer - Double Flange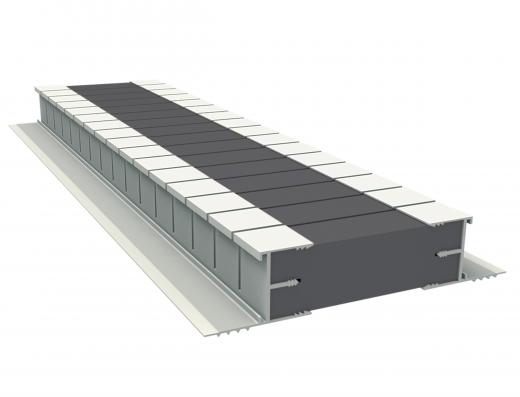 Need some help?
If you need to speak to someone about this product, our sales and technical support advisors are here to help.
Get in touch >
BIM
We have partnered with the BIMstore to help provide you with the highest standard of BIM content around.
Browse BIM Information >
50 to 150mm (150mm to 350mm made to order)
Extrusion: uPVC Styrofoam: CFC free extruded polystyrene
Product Description & Key Features
The G243 Flexible Cavity Closers sections allow for arched and round windows and doors to be easily incorporated into buildings with a standard reveal. The closer are will suit circular or arched openings with a minimum diameter of 500mm. Any size opening can be produced, from domestic 'bull's eye' windows to large commercial applications, through its unique joining system and flexible capability. It is recommended that a suitable cavity tray should be fitted above the window to shed water away from the closer, frame and inner leaf. The cavity closer is non-load bearing and should not be used as replacement for traditional methods of fixing window and door frames to the masonry.
Suit arched and round window and door reveals
Single and double flange profile versions are available
The flexible closers have a minimum diameter of 500mm
Available in a range of sizes to suit various cavity widths
Straight and flexible lengths can be easily joined together
Literature and Technical Info
pdf (502.5 KB)
pdf (312.36 KB)